IT that works for you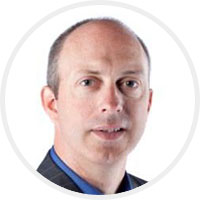 Help Desk NW is a complete technology solution provider. We are 100% committed to making sure business owners have the most reliable and professional IT service in Spokane. Our team of talented IT professionals can solve your IT nightmares once and for all.
Here's why so many businesses depend on Help Desk NW for complete IT services and support:
Responsive: Our well-staffed, supportive team enables us to respond to problems within minutes of receiving a call.
Reliable: Enjoy fast IT systems and avoid constant downtime, because who wants to deal with a slow computer? We take a proactive approach to your technology so you experience less breaks and more productivity.
Accessible: Never worry about the need to follow up to get questions answered. In other words, our IT team is at your disposal to provide personalized solutions.
Flexible: There is no one size fits all with us. What that means is, we support your systems as if they are our own and commit to understand every part of your business.
Attentive: No matter what, we are committed to ensuring you are always getting the friendly attention and proactive support you deserve.
Our custom service packages deliver what you need and want without overstepping the boundaries of your budget. From cloud services to data backup, Help Desk NW is here to team up with you and your company for expert support.